European Cancer Community Foundation
Last June, the European Cancer organisation officially launched its foundation at the European Parliament and we're proud to have been part of this project behind the scenes.
ECO was looking for a partner to create their website. A straightforward brief: create a web design in keeping with ECO's identity, while at the same time differentiating itself from it.
And, because a website is much more than just a design, we supported and advised ECO throughout the project.
Before thinking about design, we organised a meeting to refine the brief, think about the architecture and draw the wireframes; all this was based on listening to ECO's requirements and our recommendations.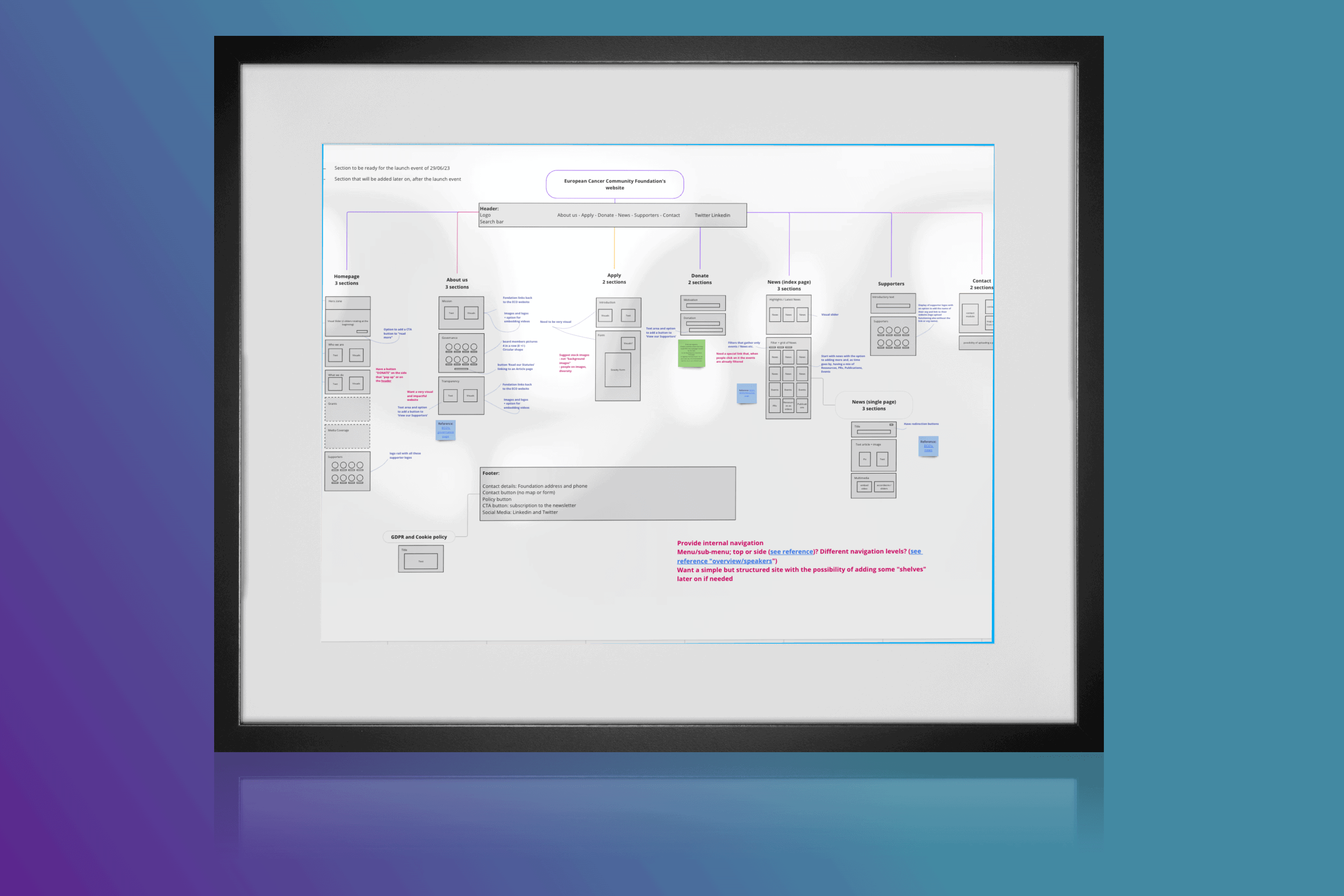 About the European Cancer Community Foundation?
As a not-for-profit foundation, created by the European Cancer Organisation, the foundation benefits from ECO's extensive relationships across the full spectrum of cancer care.
The mission?
To support smaller organisations and projects, smaller medical societies and patient groups, that make a meaningful difference yet often lack the resources to campaign for funds.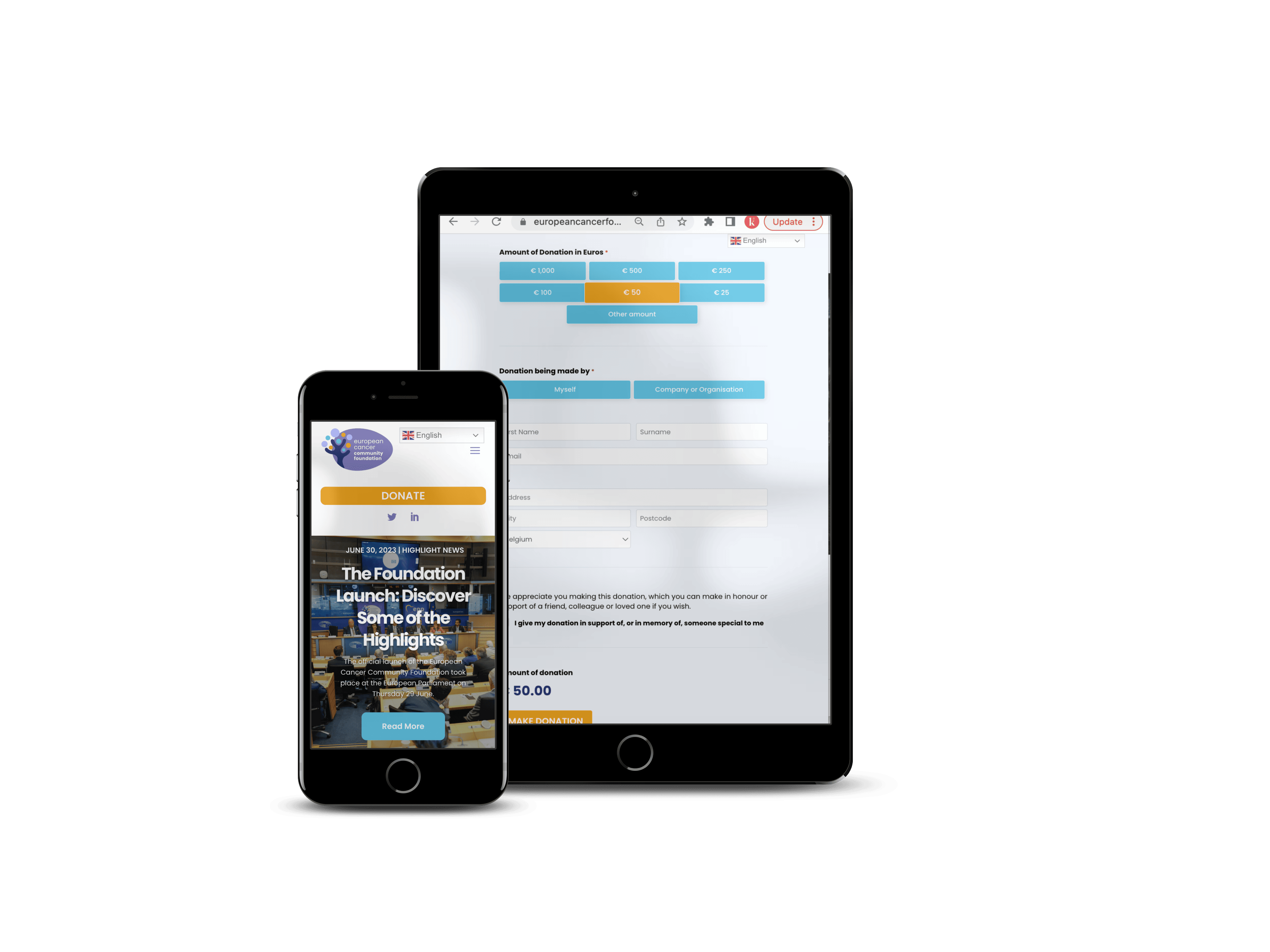 What we really liked about this project was the efficiency of the collaboration with our clients. The way we took into account their concerns and turned them into a successful project, step by step.
We're a Brussels-based communication agency specialised in European organisations and advocacy for people and the planet.
PS: We're into creating partnerships.